Meeloopstage Assurance (alle kantoren)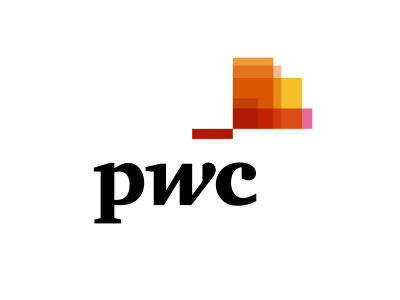 Company

Type

Internship

Location

Amsterdam

Sector

Accountancy, Assurance

Required language

Dutch, English
Description
Are you enrolled in a higher professional education course in Accountancy and would you like to get a taste of everyday practice at a well-known firm? PwC can give you that opportunity during a Supervised Internship in Accountancy. You'll spend three to six months as a fully-fledged member of the team, giving you a good idea of what a job at PwC entails. You can apply to do a Supervised Internship in three different periods: September, November or February.
Who are you?
You are talented and ambitious. You want to improve yourself and start to build the skills, understanding and relationships that will be useful to you for the rest of your career.
You are enrolled in a higher professional education course in Accountancy and would like to do a Supervised Internship at PwC in your third year.

You have excellent communication and numerical skills, you are client-focused, and you enjoy being part of a team.

You would like to test your knowledge in the field and get an idea of what it would be like to work for PwC.
What does the job involve?
Your Supervised Internship in Accountancy will last from three to six months. You will work as a fully-fledged member of our Assurance practice team.  You will share your flexible workspace at our clients' premises and with colleagues in the office. Thanks to the open-minded culture of the group, you'll get support not only from your coach but also from the rest of your team. Other employees will be only too happy to help you if you have questions or run into problems. Because you'll be surrounded by professionals who work for many different clients, you will have the chance to test your knowledge, theories and conclusions in the field.
What are we offering?
Your career is exactly that: yours. You make the decisions. We offer you opportunities. For example: to do challenging work that matters. To get the best out of yourself. To help build trust in society and solve important problems. We'll guide you every step of the way, but always give you plenty of room to pursue your ambitions and make your own choices. Your job will be varied and you'll work with prestigious clients. You'll have access to a worldwide network and share your expertise, ideas and questions with the best professionals in your field and in other disciplines. You'll be appreciated for who you are – and for what you do in an inspiring, inclusive, respectful and supportive work setting.

As an intern at PwC, you can also count on the following:
You will receive personal guidance from an experienced professional in the field, who will have weekly contact with you and support you in your professional development.

We will work with you and your university to draw up a suitable internship programme appropriate to your level of progress and your course of study.

You will have a company laptop and the opportunity to get to know your potential future employer.
Our Supervised Internship in Accountancy is in the field of Audit & Assurance, in which we help clients to audit and compile their annual accounts, prevent fraud and assess internal control systems.
Apply now!
We would like to receive the following documents as part of your application:
- Your CV
- A cover letter explaining why you are applying
If you have any questions, contact:
Fleur Snouckaert (Amsterdam)
·         +31 (0)6-43 29 97 45
​Hester Korenhof (Groningen, Zwolle, Utrecht)
·         +31 (0)6- 34 19 67 22
Patrick Aarnoudse (Rotterdam, Breda, Maastricht, Eindhoven)
·         +31 (0)6-38 18 47 52