Intern Valuation Services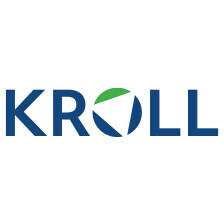 Company

Type

Internship

Location

Amsterdam

Sector

Corporate Finance

Required language

Dutch, English
Description
In a world of disruption and increasingly complex business challenges, our professionals bring truth into focus with the Kroll Lens. Our sharp analytical skills, paired with the latest technology, allow us to give our clients clarity—not just answers—in all areas of business. We embrace diverse backgrounds and global perspectives, and we cultivate diversity by respecting, including, and valuing one another. As part of One team, One Kroll, you'll contribute to a supportive and collaborative work environment that empowers you to excel.
Our Valuation Services prepares objective valuations for financial reporting, tax and management planning purposes.
At Kroll, your work will help deliver clarity to our clients' most complex governance, risk, and transparency challenges. Apply now to join One team, One Kroll. 
RESPONSIBILITIES:
Valuation Services Interns work on a variety of assignments, including financial modeling performed for acquisitions using discounted cash flow, market approach and transaction approach analyses, reviewing equity and debt securities with hedge funds and private equity funds, purchase price allocations, intellectual property valuations, business unit and asset impairment valuations, intangible asset valuations and stock option valuations for multiple industries
Assisting with performing valuation analysis on a wide range of public and private entities within various industries using accepted and relevant approaches and theory
Working with financial models for discounted cash flow, market multiple, market transaction and option pricing analyses
Independently gathering data pertinent to the engagement through direct client interaction and client site visits
Assisting in preparing and presenting the results of our analysis in a clear and concise manner
Assisting with the development of proposals, presentations and publications communicated to current and prospective clients
Performing in-depth client, industry, market and competitor research
REQUIREMENTS:
Currently pursuing a Bachelor's or Master's degree in Finance, Accounting, Economics, Business Administration (with a concentration in Accounting or Finance), Management (with a concentration in Accounting or Finance) or MBA from an accredited college or university.
Expected graduation date between 2022 and 2023.
On course to achieve a minimum of a 2:1 (or equivalent)
Computer proficiency and ability to maximize applications such as Microsoft Word and Excel
Strong analytical, critical thinking and problem-solving skills
Ability to master new tasks and industries quickly
Demonstrated leadership experience and strong personal integrity
Ability to prioritize tasks, work on multiple assignments and manage rapidly changing assignments in a team environment
Commitment to obtaining outstanding results
Excellent written and verbal communication skills that help represent diverse communities
Experience working with diverse teams
In order to be considered for a position, you must formally apply via careers.kroll.com. 
Kroll is committed to equal opportunity and diversity, and recruits people based on merit.