Analyst, Fixed Asset Advisory Services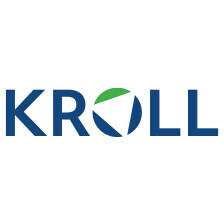 Company

Type

Vacancy

Location

Amsterdam

Sector

Corporate Finance, Mergers & Acquisitions

Required language

English
Description
In a world of disruption and increasingly complex business challenges, our professionals bring truth into focus with the Kroll Lens. Our sharp analytical skills, paired with the latest technology, allow us to give our clients clarity—not just answers—in all areas of business. We embrace diverse backgrounds and global perspectives, and we cultivate diversity by respecting, including, and valuing one another. As part of One team, One Kroll, you'll contribute to a supportive and collaborative work environment that empowers you to excel.
Our Fixed Asset Advisory Services (FAAS) practice provides fixed asset due diligence, financial and tax valuations, and property insurance appraisals.
At Kroll, your work will help deliver clarity to our clients' most complex governance, risk, and transparency challenges. Apply now to join One team, One Kroll.
RESPONSIBILITIES:
Initiating preliminary discussion with clients to understand their requirements in detail

Liaising with clients to understand fixed asset accounting treatment

Preparing pitch decks and completing the required internal approval process

Visiting client facilities, interviewing clients, including face-to-face meetings, to gather data and information pertinent to the engagement

Investigating and developing analyses to estimate the value for tangible assets for different purposes

Undertaking accounting and insurance asset valuation, using direct, standard and normal costing techniques

Delivering accurate, supportable and unbiased valuation conclusions

addressing to all the client and/or auditor queries regarding the valuation of the subject property/assets

Reporting and presenting analyses and conclusions including written reports

Working with management to build and maintain client relationships

Working individually and/or on multi-person project teams

Traveling is required for the position
REQUIREMENTS:
Bachelor or Master's degree in engineering (Industrial Engineering preferred) or business administration (with an interest in real estate or engineering)

Basic building construction or plants and machinery knowledge

Proficient MS Excel, Word and PowerPoint abilities

Knowledge or interest in Python, Matlab, R or other relevant programming language preferred

Excellent analytical, organization and project management skills

Ability and willingness to handle additional hours and travel as needed to comply with client requests

Proficiency in spoken and written English (Dutch also preferred)

Excellent written and verbal communication skills that help represent diverse communities

Experience working with diverse teams
In order to be considered for a position, you must formally apply via careers.kroll.com. 
Kroll is committed to equal opportunity and diversity, and recruits people based on merit.